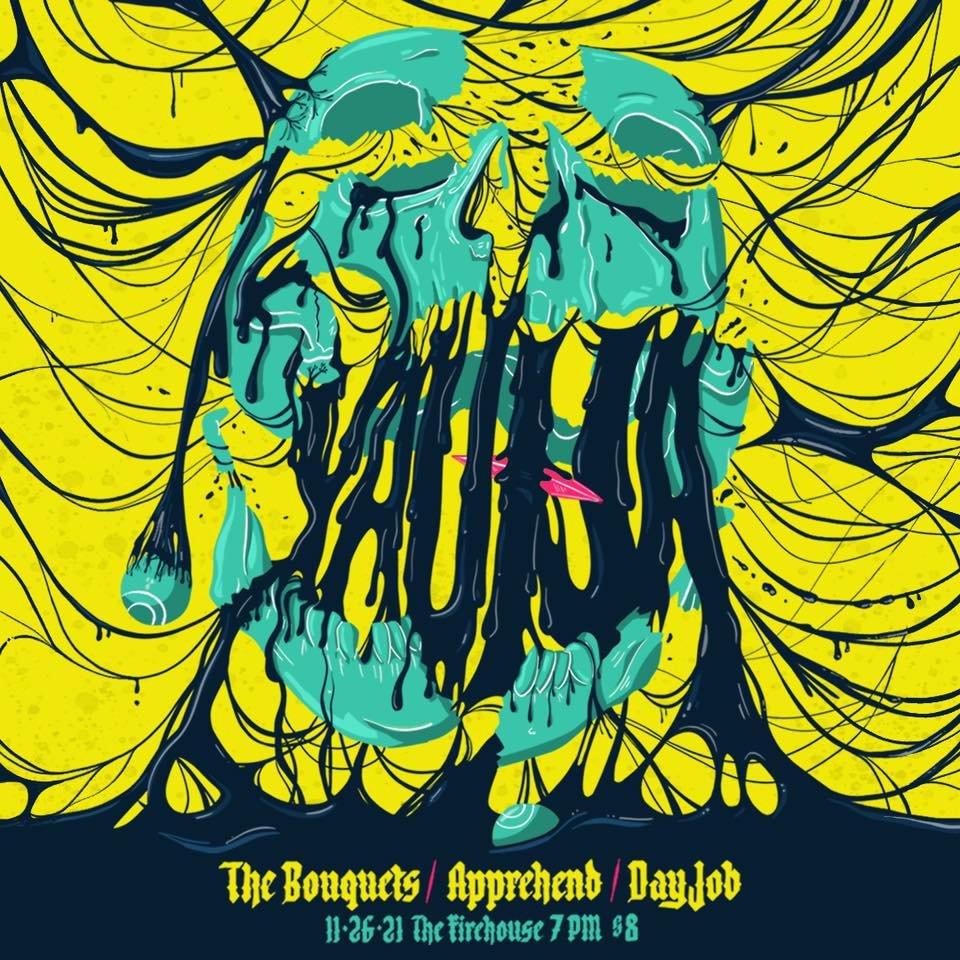 Date
Friday 26 November 2021 at 7:00pm
Location
The Firehouse
412 41st Street South, Birmingham, AL, United States
Description
FRIDAY, NOVEMBER 26th 2021
-YAUTJA-
Bham/Nashville freaks playing a slimy amalgamation of all things heavy noisy and nasty. Kicking off a 3 week tour!
https://yautja.bandcamp.com/
-THE BOUQUETS-
Bham rockers playing a dreamy blend of proto-punk meets psych/60's rock. Think Link Wray meets Thee Oh Sees.
https://earthlibraries.bandcamp.com/album/the-bouquets-2
-APPREHEND-
A refreshing blessing on the Bham punk scene & one of my favorite newer bands. FFO:Unwound/Jesus Lizard/Pissed Jeans.
https://open.spotify.com/artist/06Y9fW4rJuEg4I8Etk3Idq...
-DAY JOB-
Members of Legion, Null, Bulging and a million other bands playing their first show!
Doors at 7. Music at 8. $8.
@ The Firehouse - 412 41st Street South
ALL AGES. NO BIGOTS. NO BULLSHIT.
Don't want to see ads? Upgrade Now